Victorian Pride Centre
The Victorian Pride Centre is the first purpose-built hub for Australia's LGBTIQ+ communities. A place where everyone can come together, honour the past, celebrate the present, and work towards a more inclusive future.
The centre had been many years in the making, with an established brand identity when Seesaw was approached to create a campaign for launch.
Strategic Positioning
Art Direction
Branding Guide
Printed Collateral
Copywriting
Photography
Campaign
Alex Reinders
Larry Vila Pouca
As part of our Design for Good initiative, the studio went beyond this initial brief to develop the brand's strategic positioning and a comprehensive toolkit to best support the marketing team's rollout.
Like the Pride Centre, Seesaw celebrates equality and diversity. The launch campaign drew these themes together with one word – OPEN – speaking to the purpose of the centre, and its long-awaited unveiling. The campaign heroed community members, expressing what pride means to them through portraits, video content and personal recollection.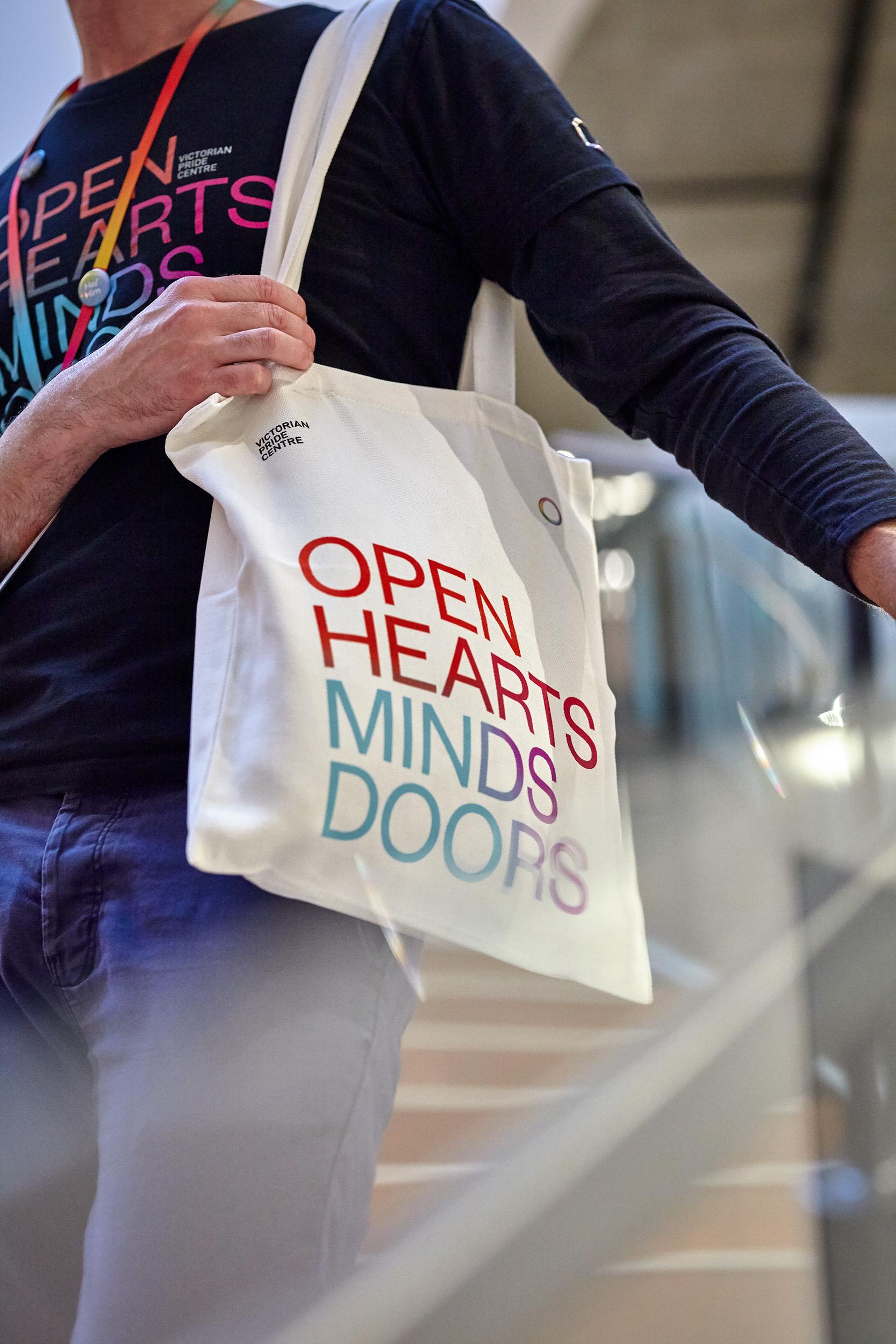 After extensive stakeholder engagement, a refined positioning strategy and brand guide were developed, clearly defining the brand's values and storytelling alongside the visual language.